Leasing partnership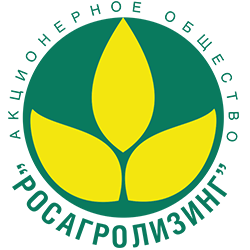 ROSAGROLEASING JOINT-STOCK COMPANY is number 1
IN THE SPHERE OF AGRICULTURAL MACHINERY LEASING
Rosagroleasing JSC is a dynamically developing leasing company, an absolute leader in the sphere of leasing of agricultural machinery. The company has invested more than 263 billion rubles in development of the Russian agro-industrial complex over the years. The company's services have already been used by more than 13 thousand customers, among which there are more than 80% small and medium — sized businesses enterprises.
Rosagroleasing JSC offers unique leasing solutions to agricultural enterprises for renewal of their fleet of vehicles:
Advance payment-from 0%
Preferential price increase from 3%
Lease term-up to 8 years
It is possible to choose a suitable repayment schedule – annuity, decreasing, seasonal
Without pledge and additional security
It is possible to make a decision on your application on a day of your request
It is possible to submit documents online, without visiting the company's office
Easy-to-use Personal Account on the website www.rosagroleasing.ru
Industry programs for enterprises which are members of the Association of Peasant (Farmer) Farms and Agricultural

Cooperatives of Russia (AKKOR) and the National Union of Breeders and Seed Growers (NSSiS).
Learn more about our products:
Renewal of the fleet of vehicles 2020
Special program for AKKOR members
Special program for the Belarusian machinery
Leasing of vehicles for agricultural enterprises
Contact information:
Contact center: 8 800 200 5395
26 Pravdy St, Moscow, 125124, Russia
Postal address: P.O.B. 26, Moscow, 127137
E-mail: info@rosagroleasing.ru